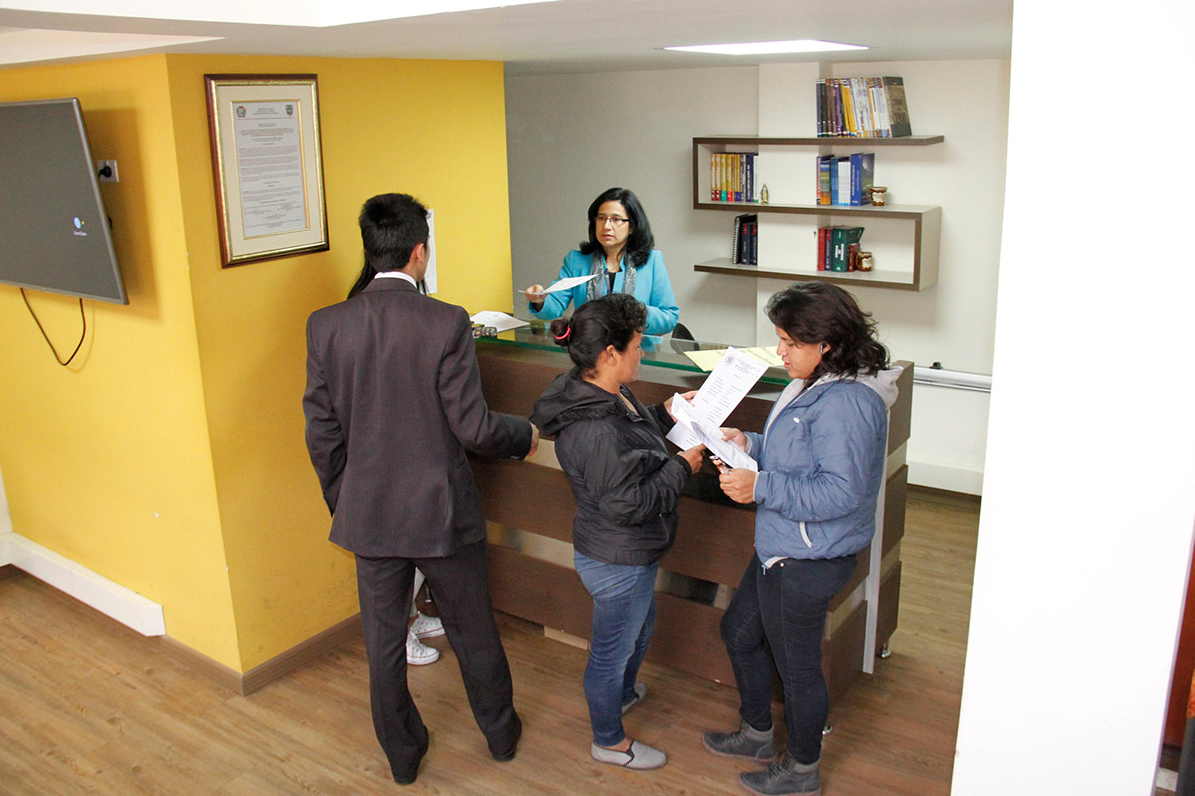 By Resolution No. 013 of the twenty-eighth (28) of November of the year 2002, issued by the Superior Court of the Judicial District of Tunja, the creation and putting into operation of the Legal Office as a dependency of the Faculty of Law of the University of Santo Tomás was approved. Sectional Tunja. This was created in harmony with the rules contained in the 765 decree of April of 1977 and 1221 of 1990.
In the teaching field, the Legal Office develops the internship plan referred to in article 3 of the 765 decree of 1977, 196 Decree Law 1971, Modified by the 583 law of 2.000; Law 941 of 2.005, Law that includes the students of the last two years of the law career, in addition, fulfills the function of integrating a body of Monitors as a group of assistants of the teacher director, who in turn fill the requirement of judiciary for obtaining the title of Lawyers.
Mission
We work on perfecting the theoretical and practical professional training of the student, who acts as a means to facilitate access to justice for users through free legal assistance to people with limited economic resources, seeking within the social and political framework of the country the solution to the legal conflicts that we assume.
Vision
Position and maintain ourselves as the first Legal Clinic in the country, as free legal advice to people with limited economic resources. Model of capacity, quality and social commitment.
Exaltation to Legal Office Usta Tunja
The Municipal Council of Tunja, honored the Legal Counsel of the University of Santo Tomás de Tunja for its commitment and the realization of activities of social projection for the benefit of the most vulnerable community. Likewise, he highlighted the support provided by the University to the Consumers League of Tunja, which is of great importance and importance for the regional development of the Department and the Municipality.
Finally, the "Gonzalo Suárez Rendón" Award was handed over to the Clinic for being a leader in the process of consolidating the Network of Legal Clinics and Conciliation Centers of Boyacá, as well as the Network of University Leagues of Consumers of the Department.
Exaltation Municipal Council of Tunja